Zuri Premium PVC Decking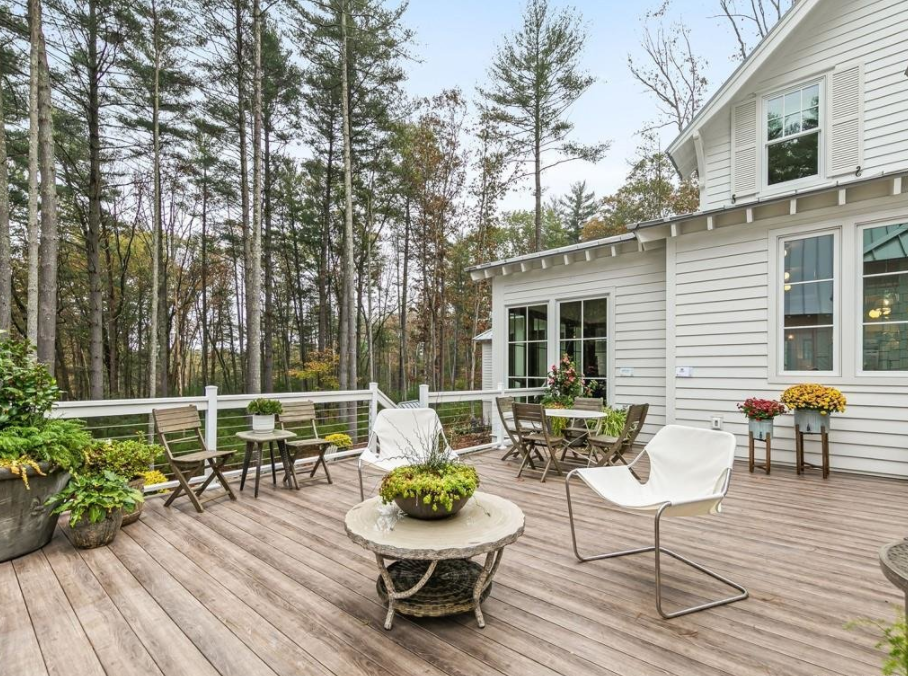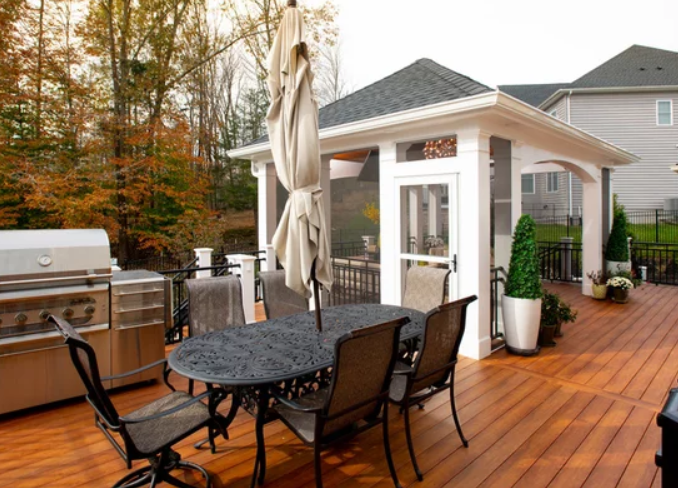 Zuri PVC Decking is a one-of-a-kind decking product that uses state-of-the-art technology to mimic the real look and grain of exotic wood. Zuri molds actual photos of real wood color and grain onto the deck board and protects it with a leading clear acrylic cap. It's the first composite decking product to perform as good as it looks.
Available Sizes

Features & Benefits
-Eye-catching color and grain that impeccably matches that of real exotic wood
-Extremely durable acrylic cap that is scratch, stain, fade, and moisture resistant
-Guaranteed resistance to UV light and color fade that is backed by a 25-year Color Fastness Warranty
-Multiple grain and color patterns to create natural variety and prevent repetition
-Non-slip grip even on wet surfaces
-Available in both square edge and grooved decking
Available Colors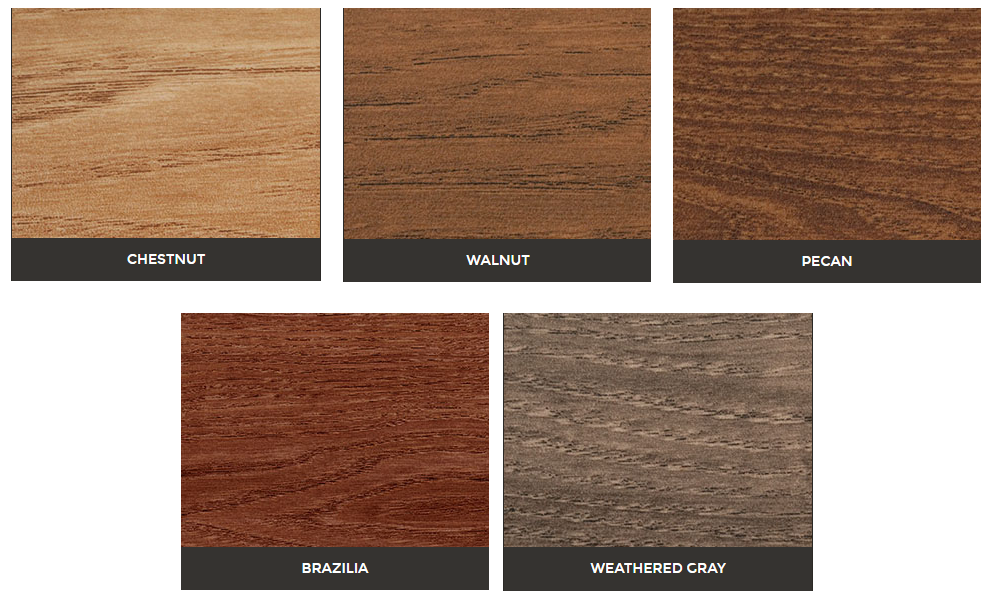 Want to see more? Try this Sample Deck Visualizer
---
Walnut: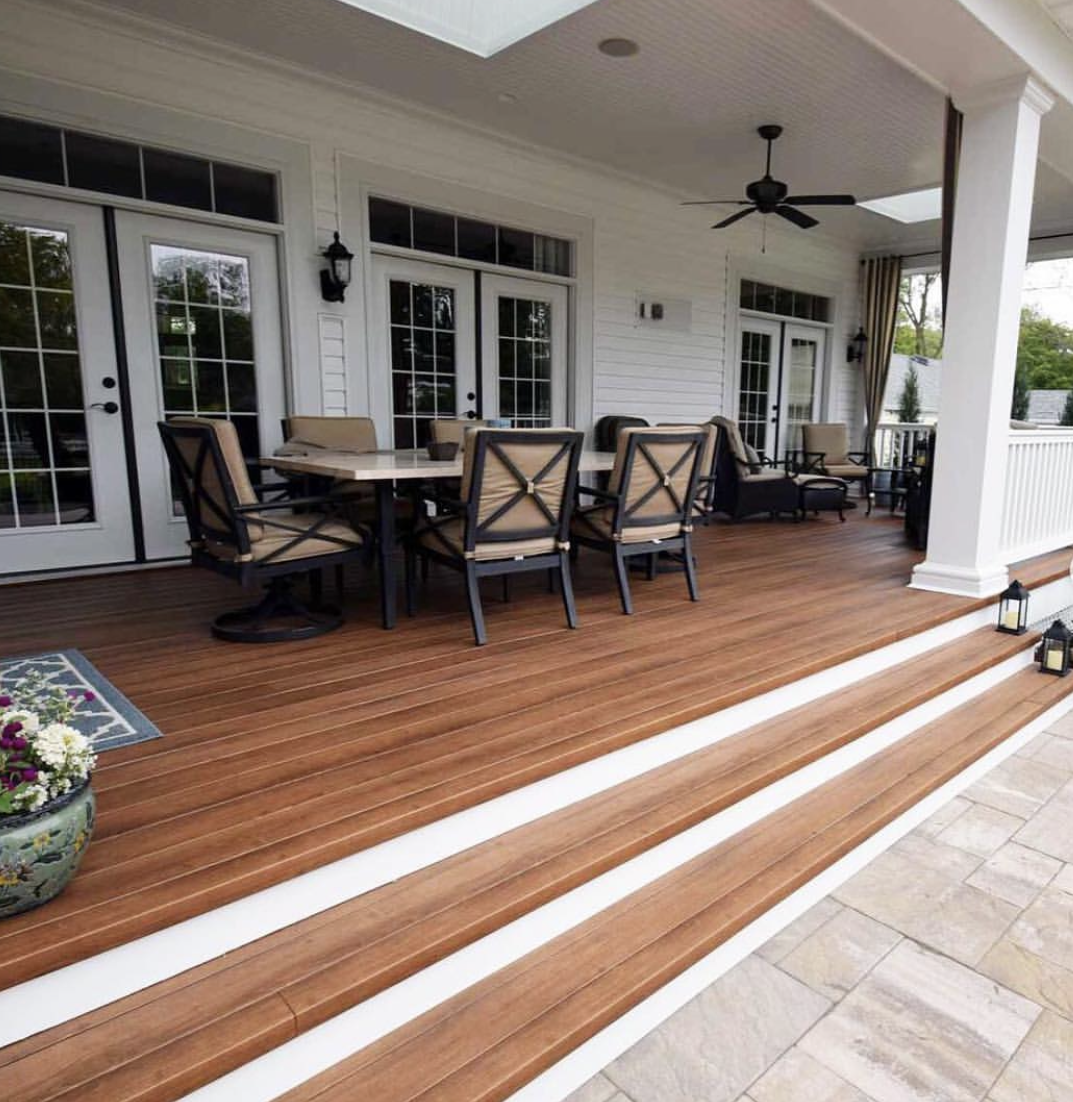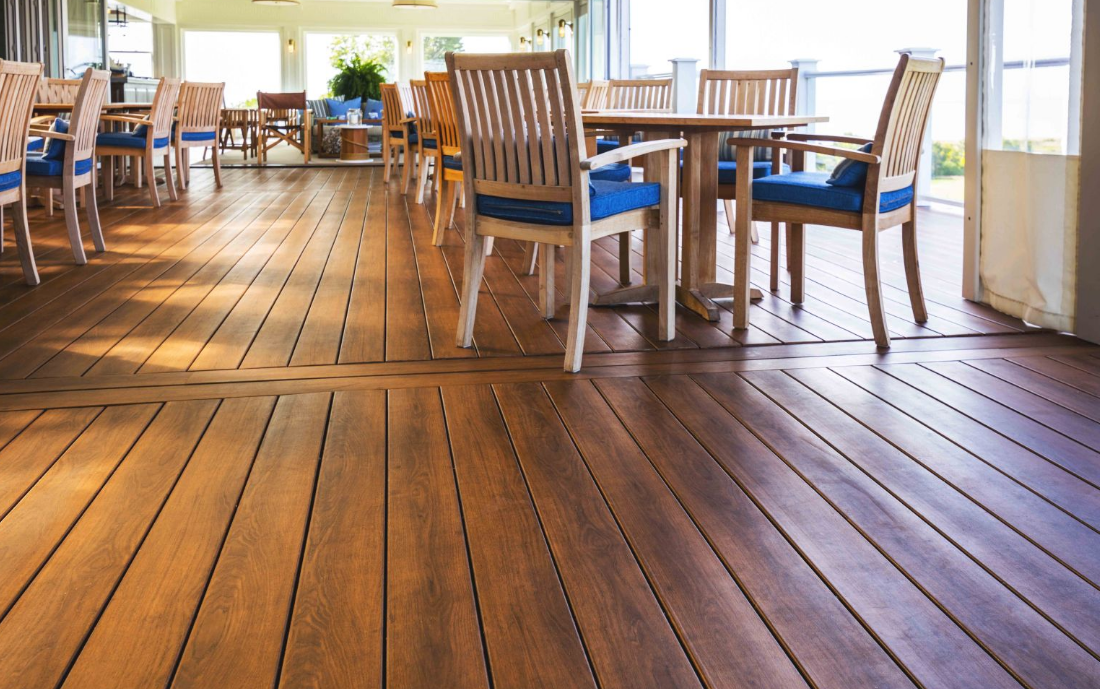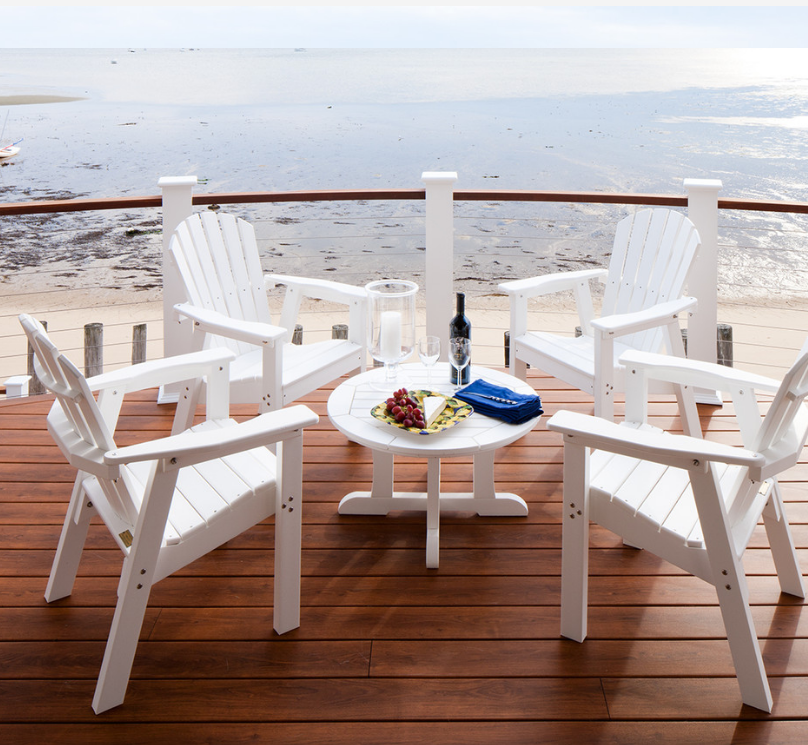 Chestnut: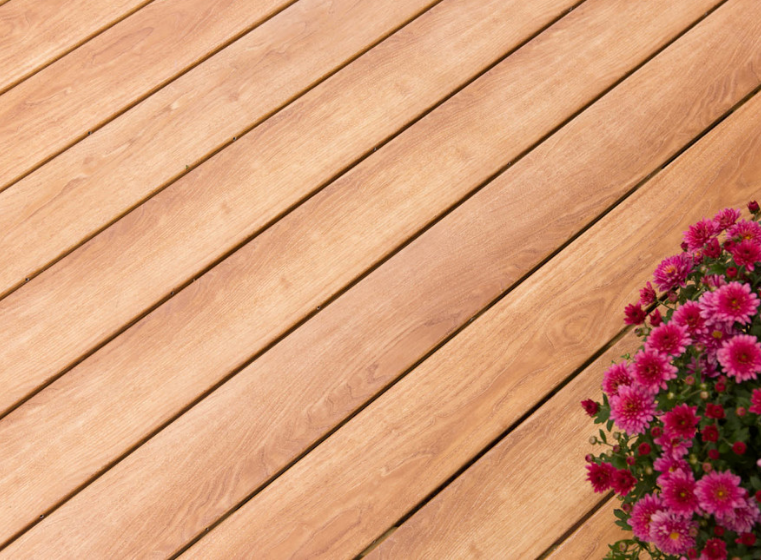 Chestnut with Walnut Accent Trim: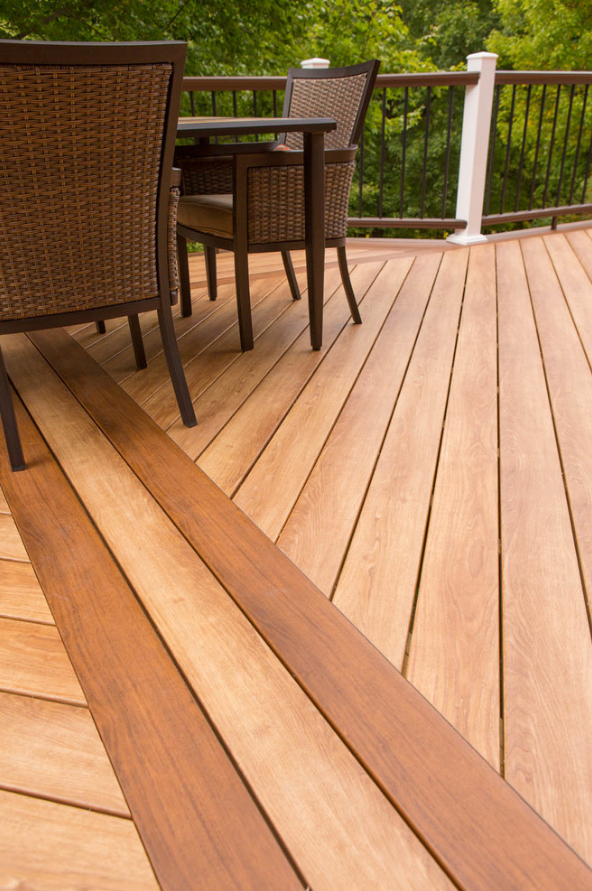 Weathered Gray: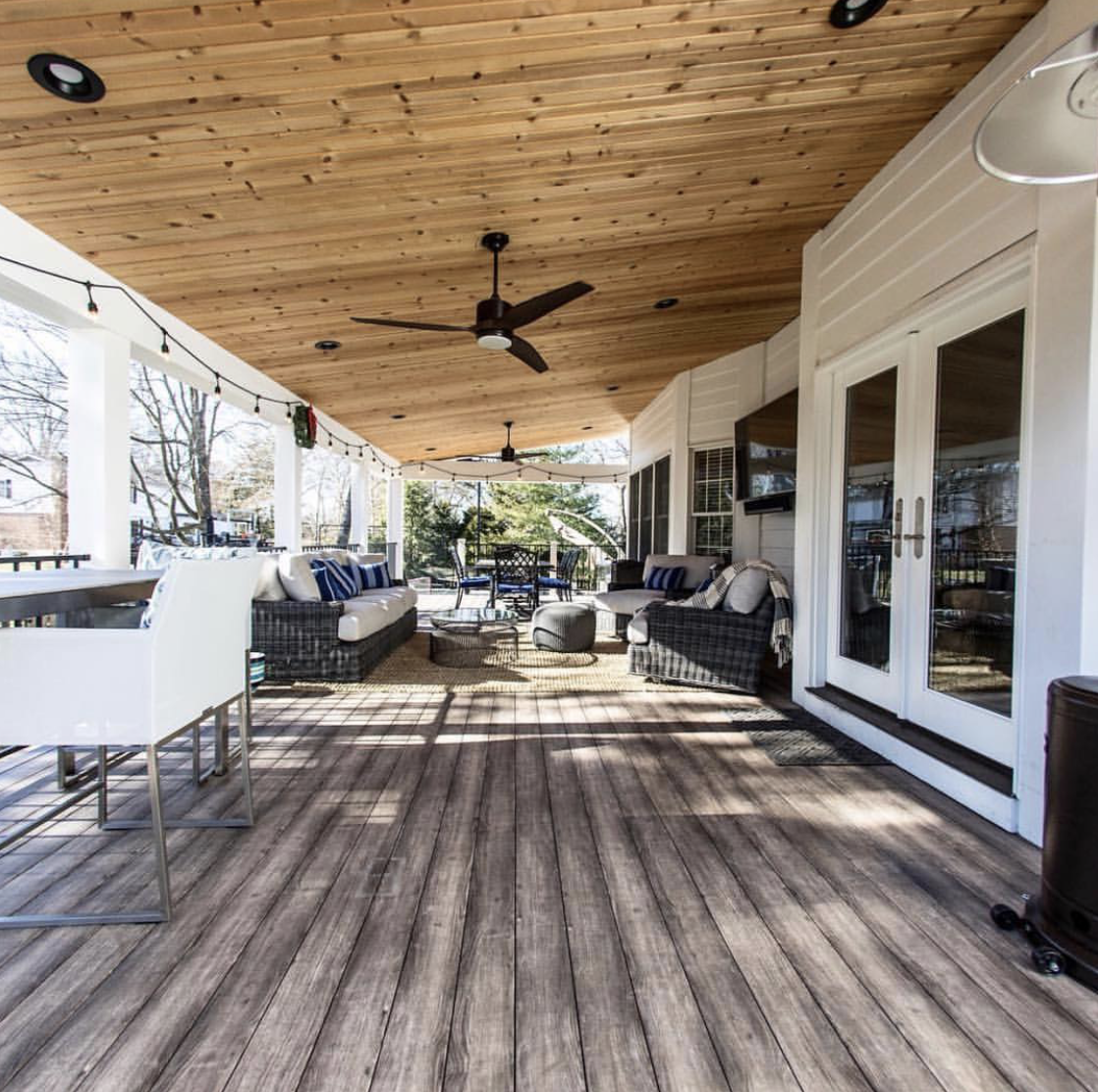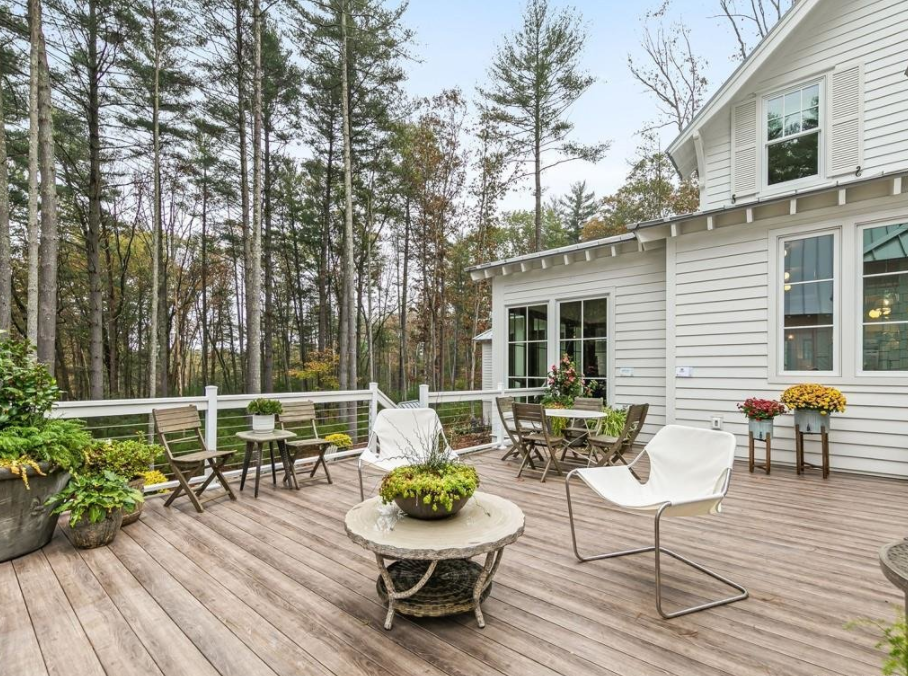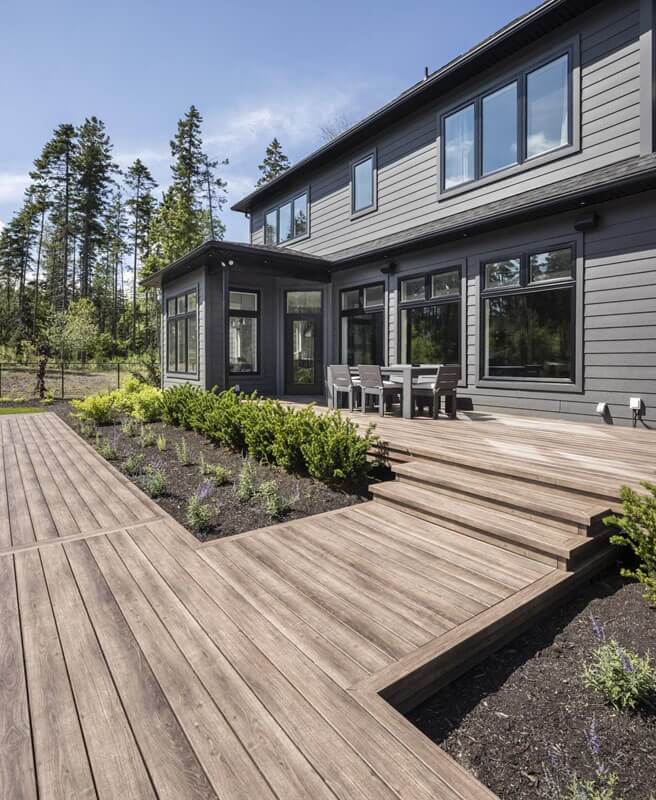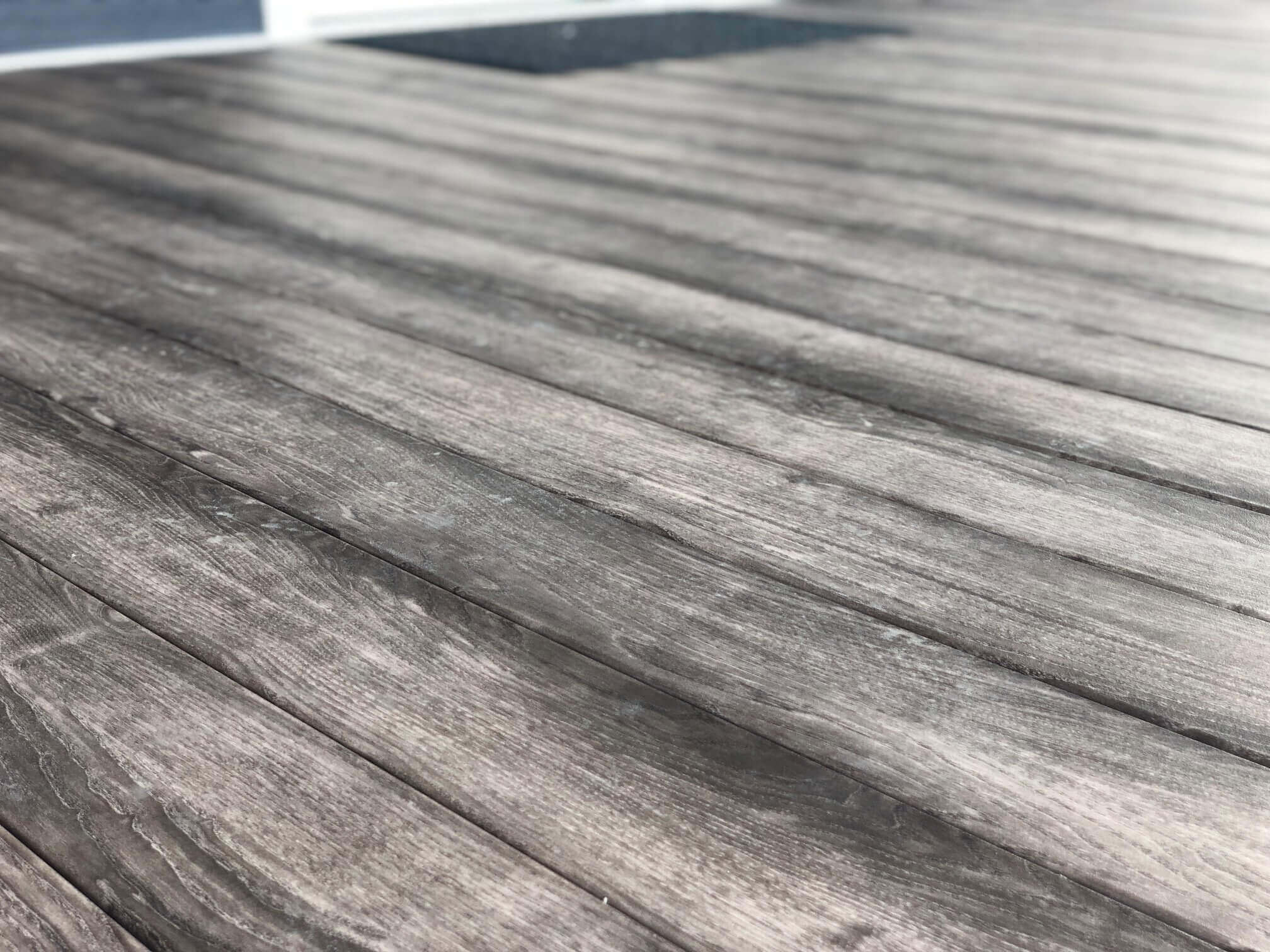 Pecan: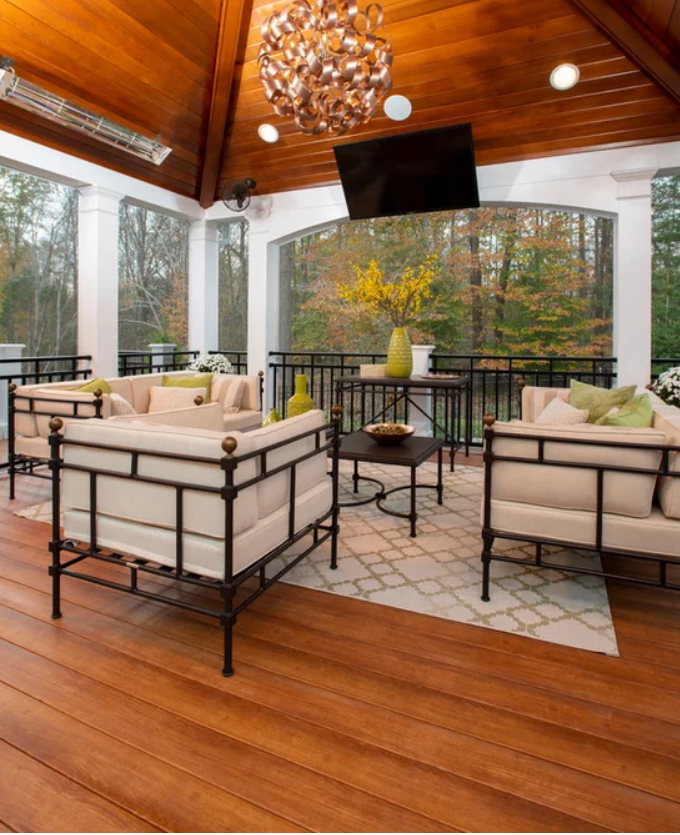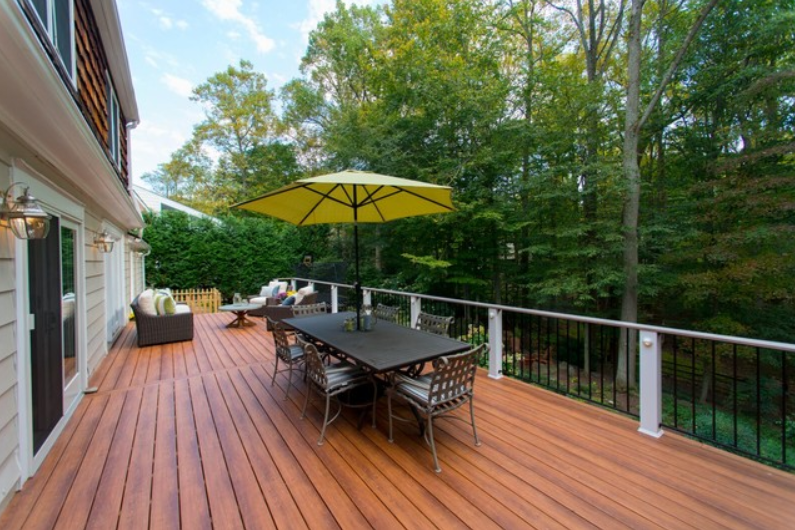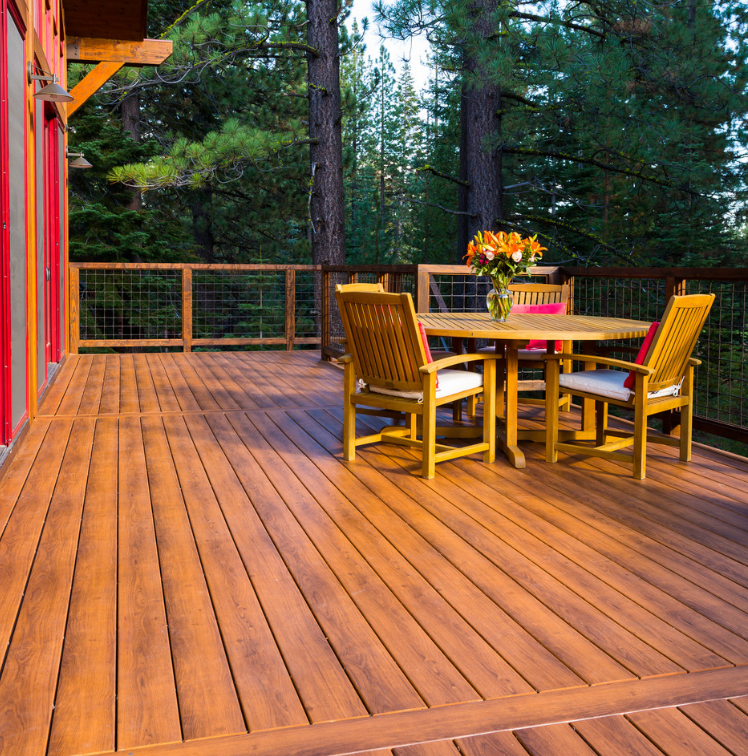 Brazilia: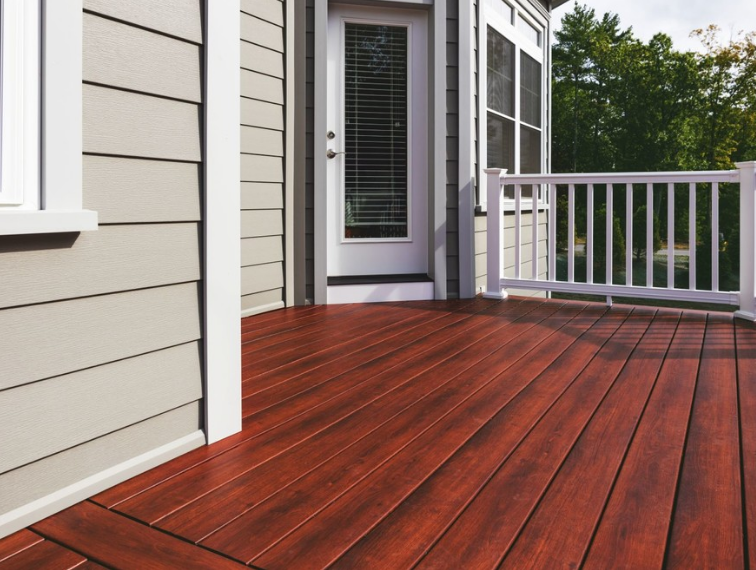 Brazilia with Inlay: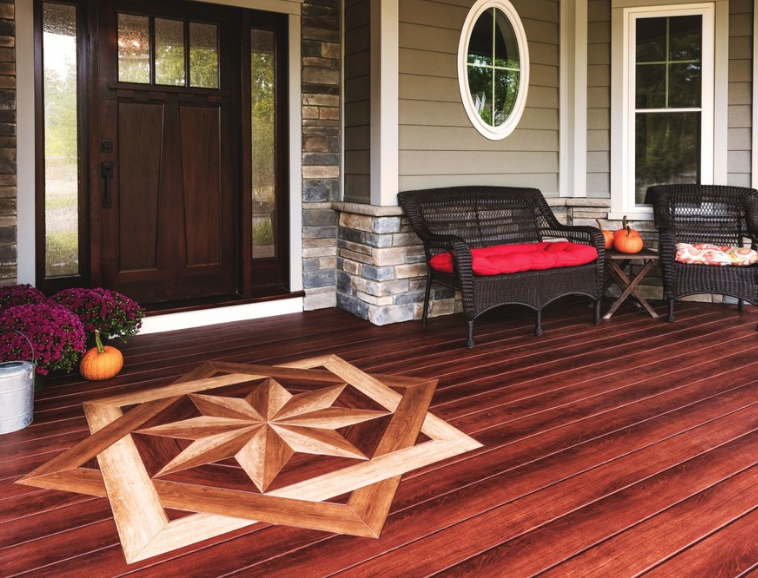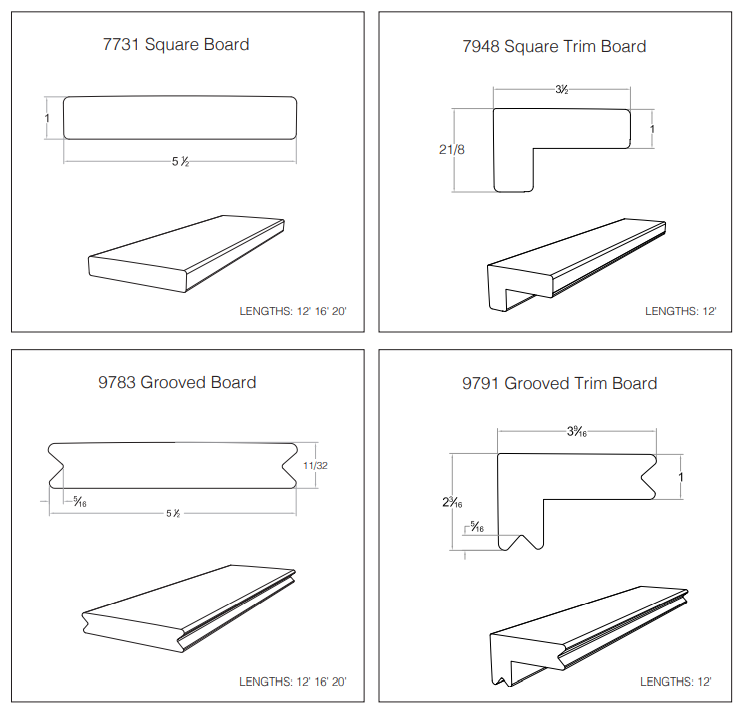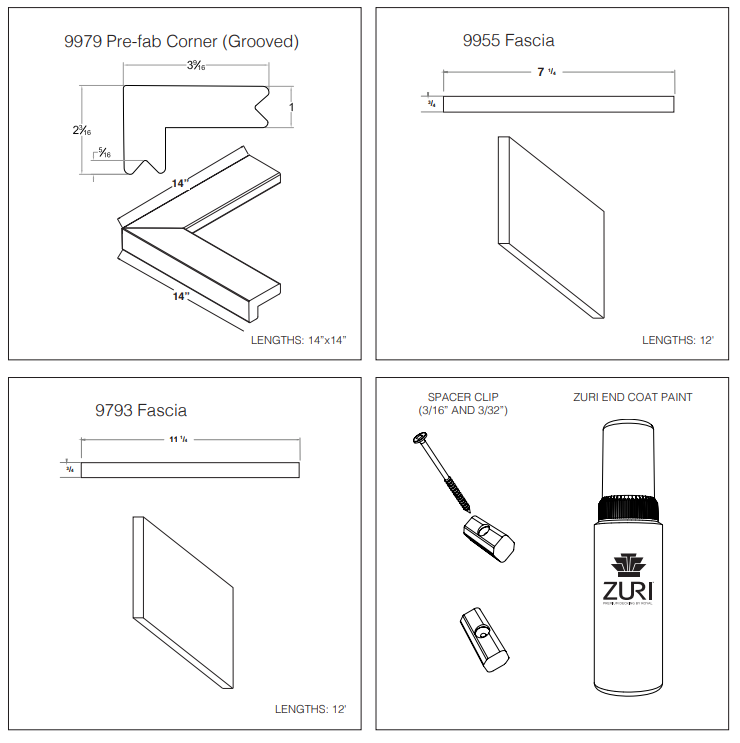 Available Inlays
Inlays are available in standard shapes, and custom designs. They come pre-made, and can be notched and installed directly to your deck joists.

---
What is Zuri Decking?
Zuri is a new and unique technology that combines cellular PVC, Photorealistic Print, and Premium Acrylic to create a deck board like no other. A few key points:
-No resealing, staining, or painting required
-Scratch resistant
-Fade resistant
-Moisture resistant
-Stain resistant
-Slip resistant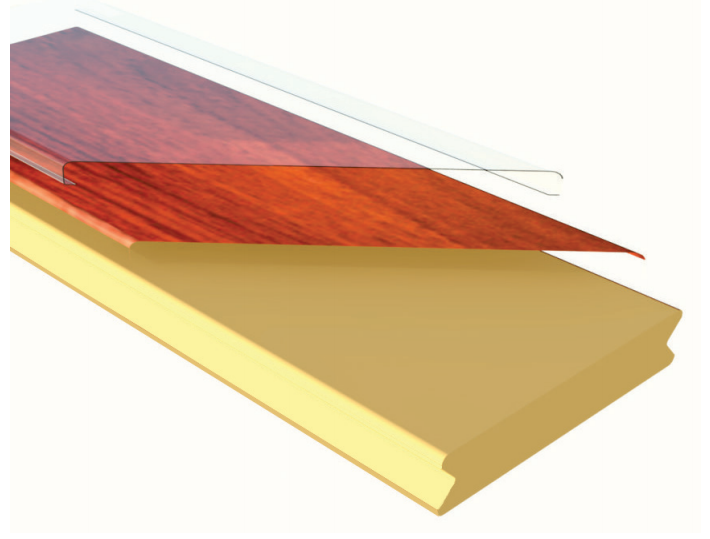 Installation
-Experienced deck builders will have no problem installing Zuri, but like any new product, there are a few tricks. The below installation videos and attached instructions should be reviewed before installing your first Zuri deck.
-Zuri can also provide a field rep that focuses primarily on installation. This incredible service is free and helps every contractor get started on the right foot. Call today to find out more.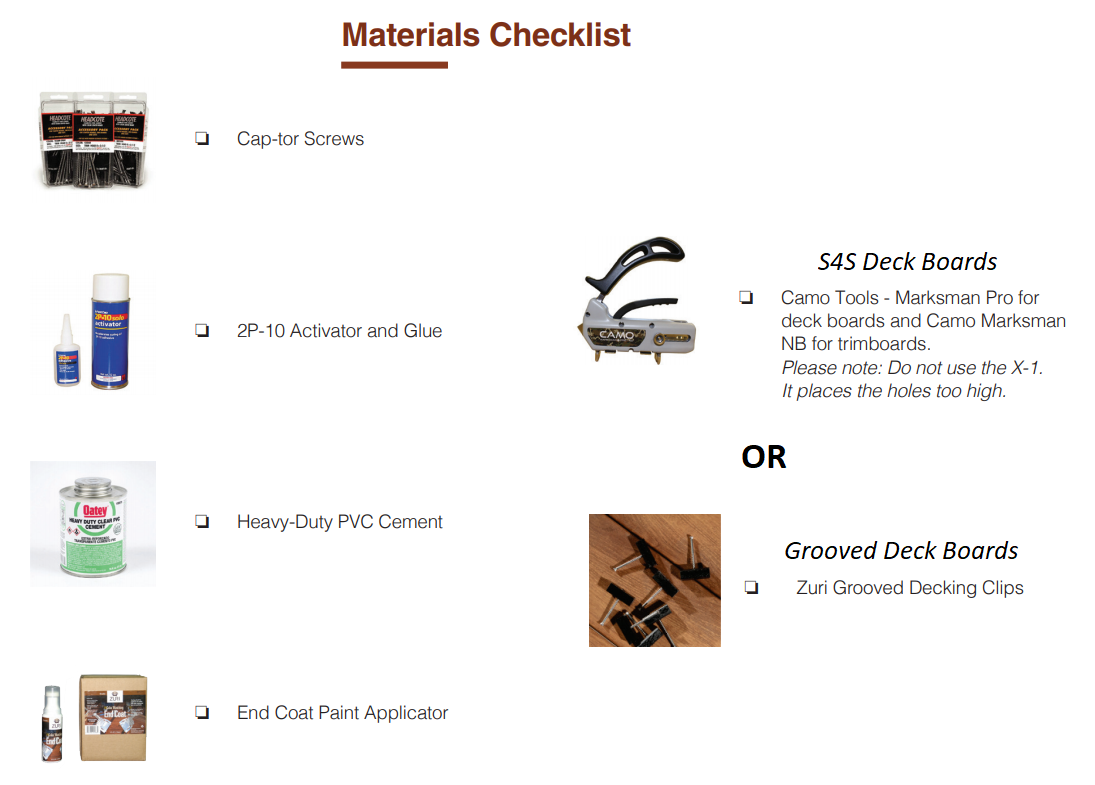 Using the Camo Marksman Pro
Tools & Fasteners
Layout
Installing Trim
Installing the Decking
Building Zuri Stairs
---