Clear Finger Joint Radiata Pine
-Imported Chilean Radiata Pine
-X-Ray scanned for clear blocks, inside and outside
-Primed boards feature oil based first coat and acrylic latex second coat
-One year warranty on primer, 10 year on substrate glue
Available Sizes: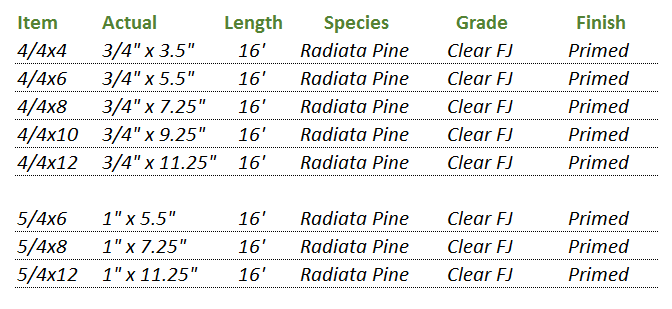 Pre-Primed FJ Boards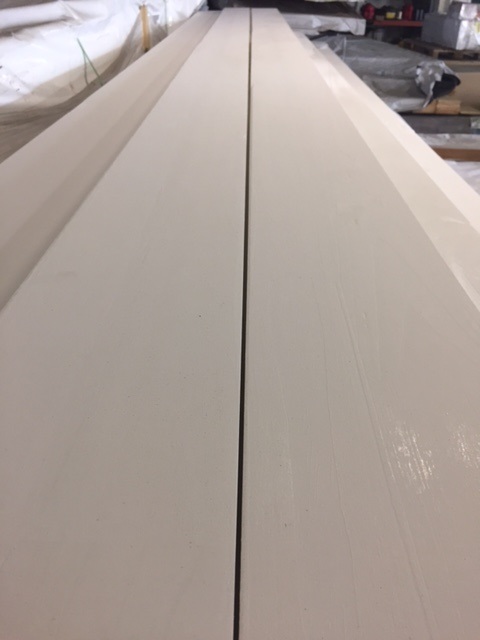 Why Radiata Pine?
Radiata Pine is a very dimensionally stable pine. It has a tight, uniform grain, and small limited knots making it great for appearance applications. It is also an abundant species in Chile, and highly sustainable.
Why two coats of primer?
Two coats of primer really makes all the difference for paint adhesion. One coat leaves a milky finish on the board that you'll notice right away, and often times requires your own priming in spots. Two coats ensures full coverage for the best finish.