Miratec Board & Batten Shutters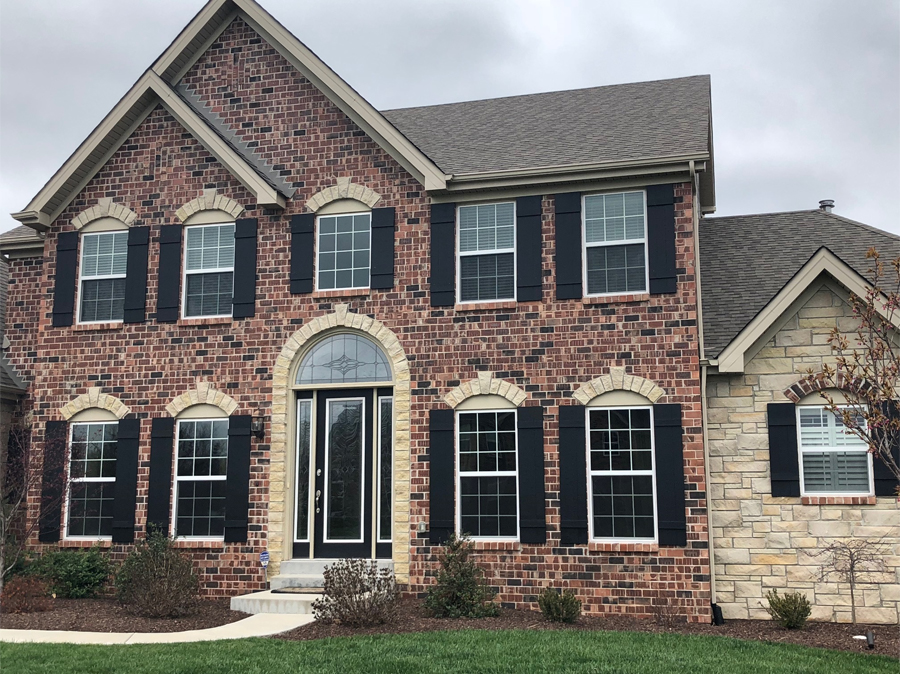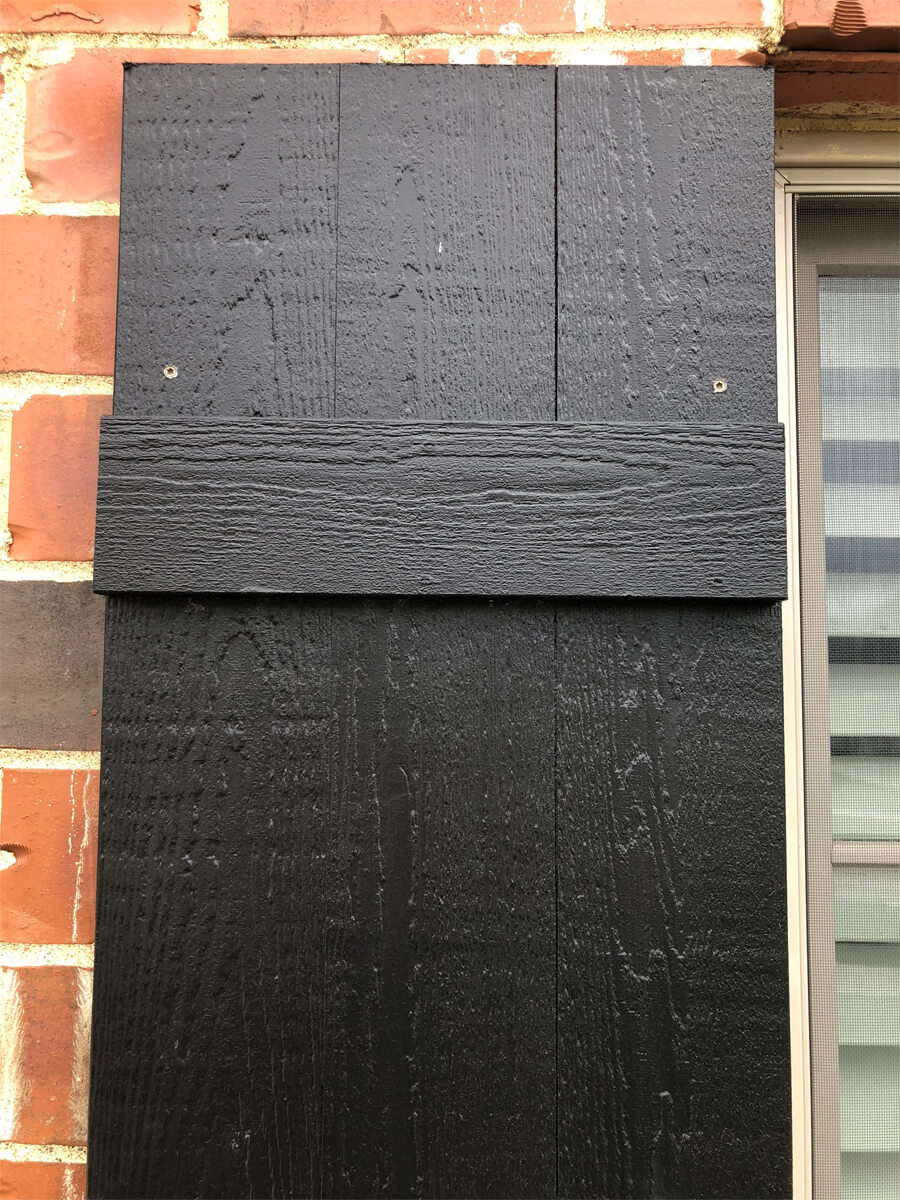 Available Sizes:

Features & Benefits:
-50 Year Warranty
-Comes primed, but can be painted any color
-Can be paired with any siding, including vinyl, fiber cement, and brick
-Great looking and reasonably priced
---
Frequently Asked Questions
Q: Are these shutters pre-assembled?
A: Yes - all shutters are pre-assembled and fastened together. However, they only come primed and will need to be painted.
Q: What type of paint should I use?
A: Use a high-quality exterior grade acrylic latex paint or oil/alkyd solvent based paint.
Q: How do I install them?
A: Once painted, they can be installed directly to the siding using an exterior grade fastener. Fasteners should be installed every 24" like the below diagram indicates.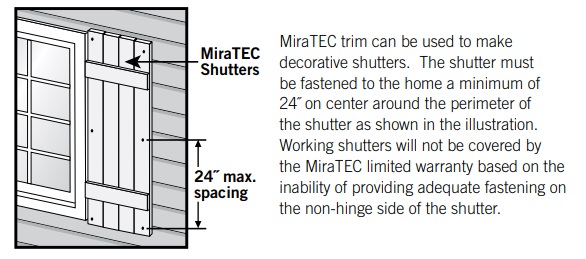 Q: Can I use this with any siding product?
A: Yes - as long as there is nailable sheathing behind the siding, Miratec shutters can be installed with any siding, including vinyl, wood, fiber cement, and brick.
Q: How long will these shutters last?
A: These come with a 50-year warranty and will easily last for decades to come. Depending on the quality of the paint, they may need to be painted or touched up down the road.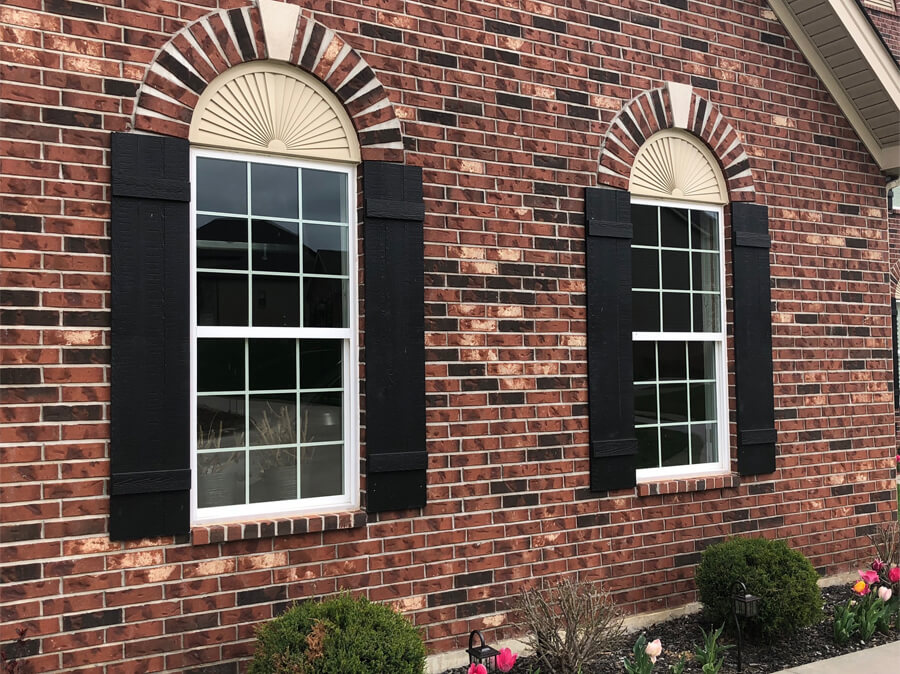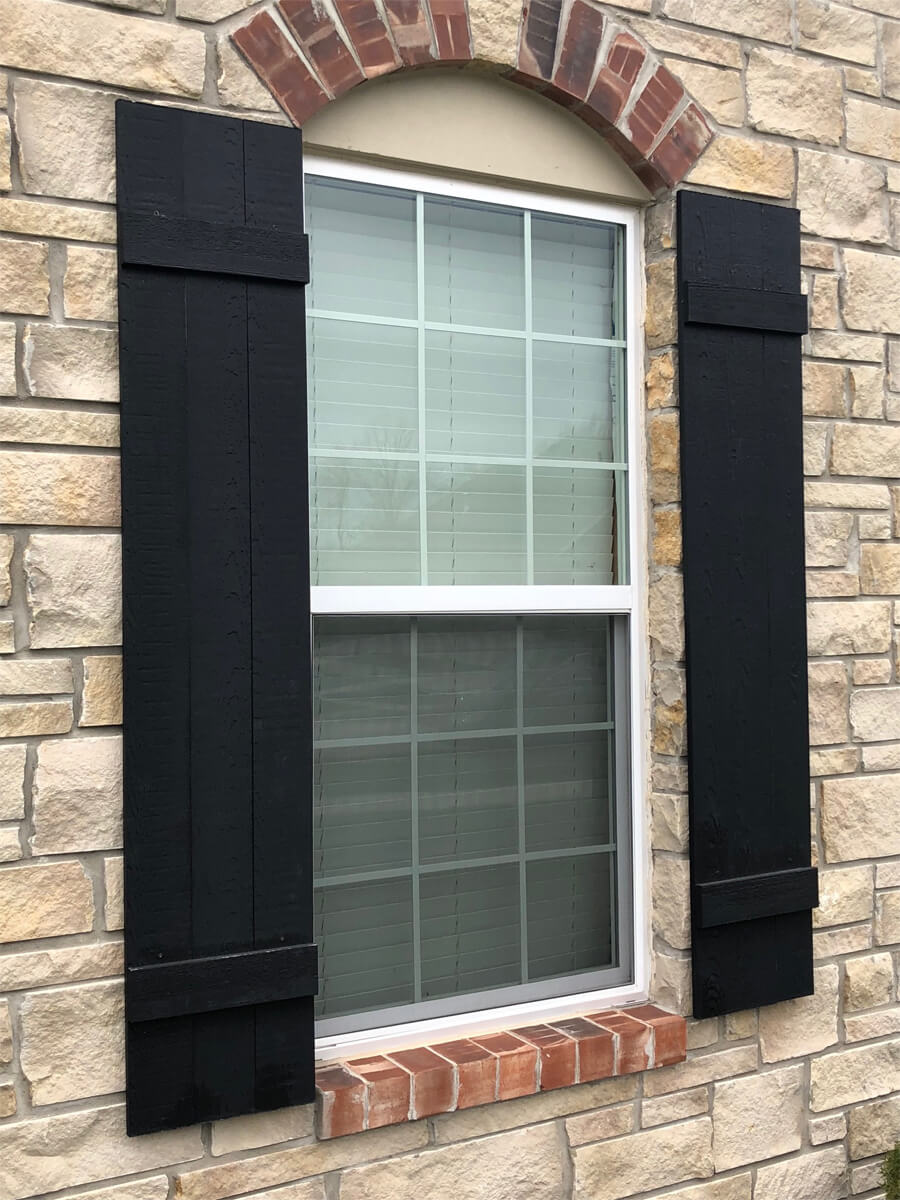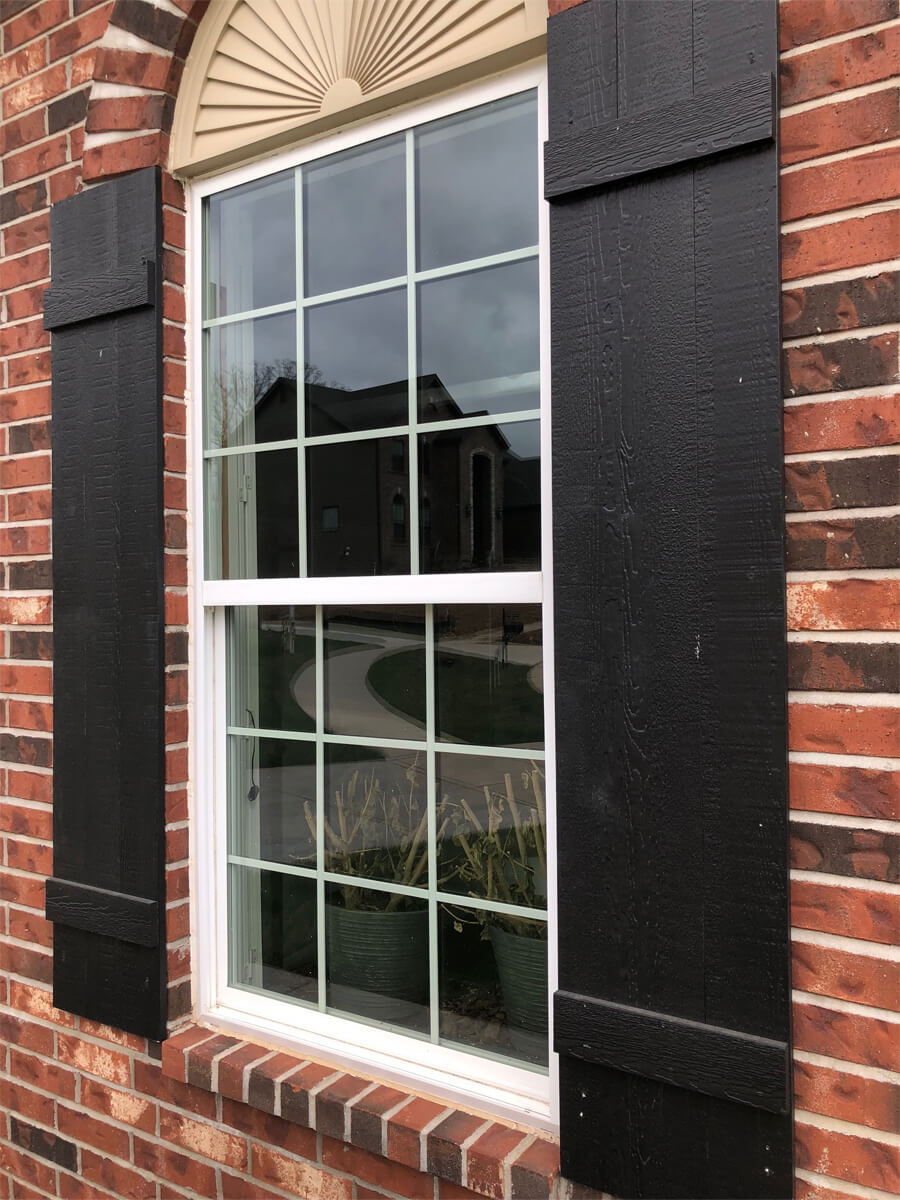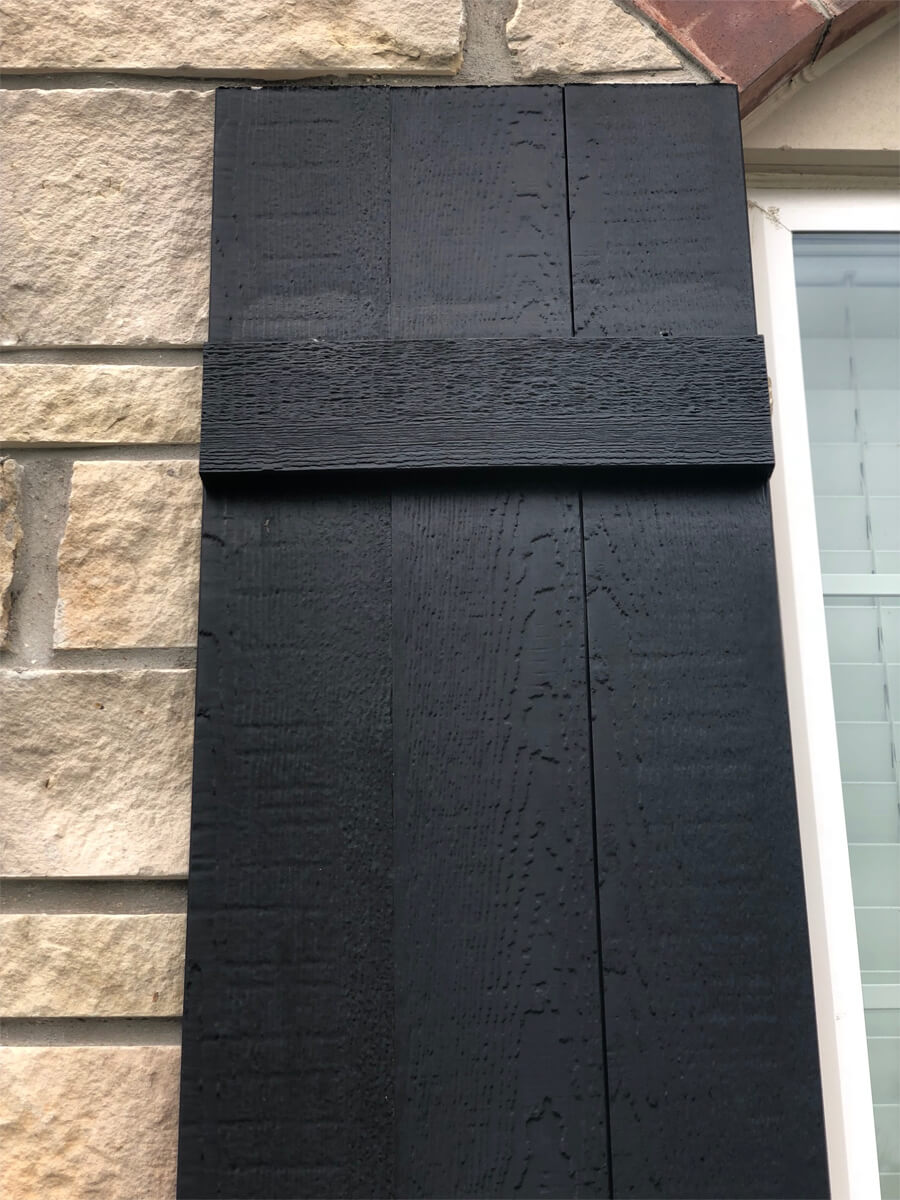 ---
Installation Guide: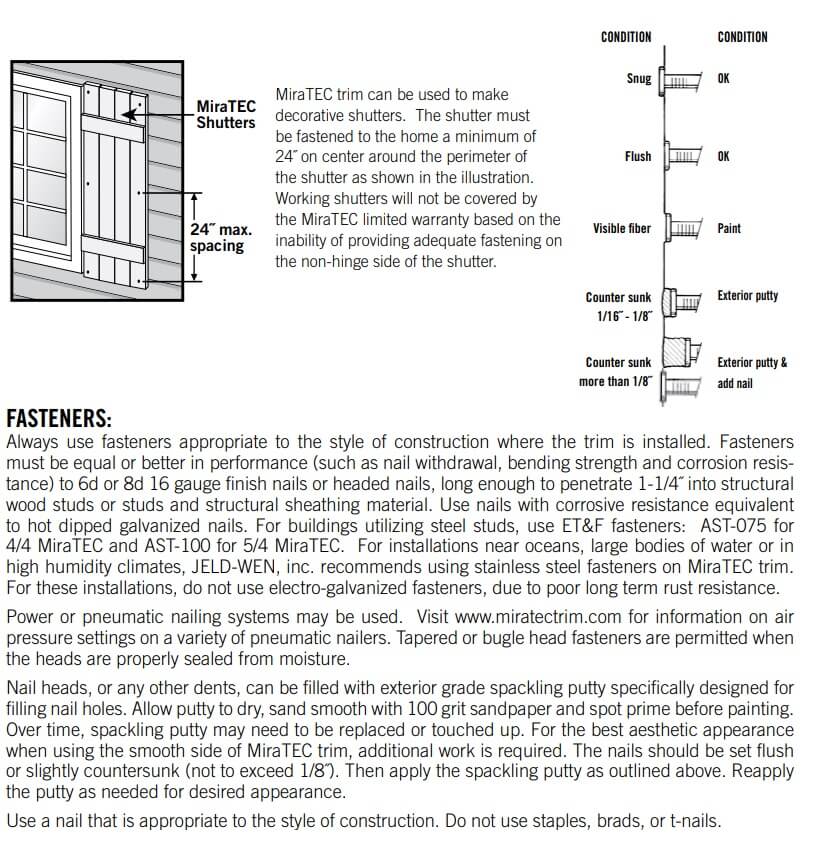 ---