2" Dimensional Pressure Treated
All 2" material is pressure treated Yellow Pine
Available Sizes:

---
Treated Timbers
All Timbers are a true #2&btr, meaning that ~30% will be an actual #1. Expect four square edges, and a nice looking timber.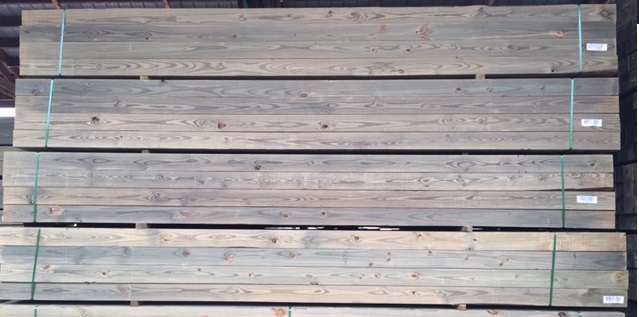 Available Sizes:

---
5/4" Radius Edge Decking
All decking is rated "ground contact", which is recommended by AWPA code effective July 1st, 2016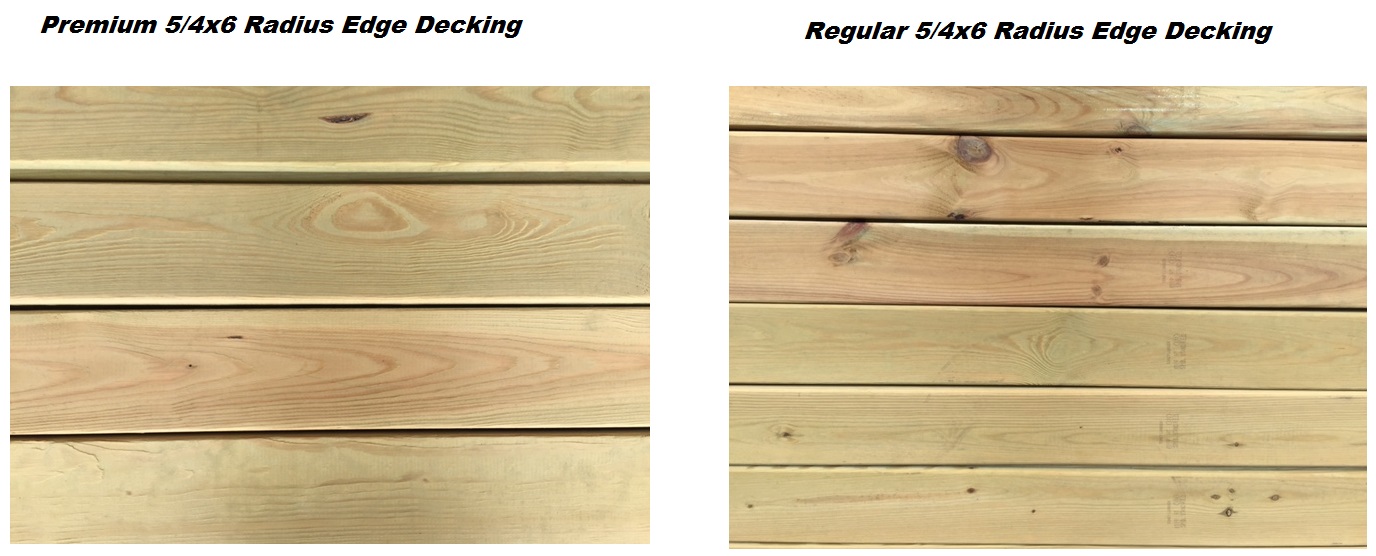 Available Sizes:

2x2x42" treated balusters also available
---
1" Pressure Treated Boards
All boards are a #2 Yellow Pine. D and C&btr grades are available special order
Available Sizes:

---
Miscellaneous
-1x6x6 Treated Dog Ear Fence Pickets
(Actual 3/4" thick)
-3x5x8 Landscape Timbers
-2x6 "Big V" T&G MCA Ground Contact (12' & 16')
-2x8 "Big V" T&G MCA Ground Contact (12' & 16')
-Boards are easier to interlock
-Provides the same exposed face look
-Allows for more natural expansion and contraction

Special Orders
-Timbers up to 12"x12"x30'
-Treated columns
-1x6x8' Dog Ear Fence Pickets
-Patterns, T&G
-Odd sizes
-Various retention rates
---
When to use Ground Contact versus Above Ground?
Recent changes to AWPA guidelines now state that treated lumber must be Ground Contact when it touches the ground, is within 6" of the ground, or in uses considered difficult to maintain, repair, or replace and critical to the performance and safety of the structure.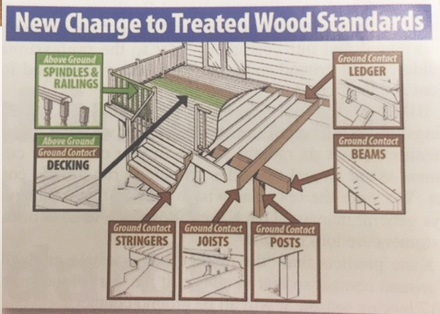 Source: Building Product Digest
---
All MCA Treated lumber is approved for residential construction, and approved and independently tested by the following organizations: